SAREES

With Dedicated Looms of Spatika in Andhra Pradesh, West Bengal and Other States of India making the Softest, Most Breathable & Beautiful Sarees in Handspun and Handwoven Cotton, the Saree is no less than a Handwoven Splendour in Six Yards!

shop Now
Blouses

Carefully Created by Hand, One Piece at a Time, Our Handcrafted Blouses are the Perfect Amalgamation of Crafts and Textiles of India and Deeply Rooted in Tradition. Each Piece is Treasure- Worthy!

shop Now
THE ART OF MIX AND MATCH !
*At Spatika, mix and match is an everyday cherished art & therapy for the soul!
We love to create Ensembles of Sarees and Blouses, fabric sets and coords that magically bring together varied Textiles, colours and crafts.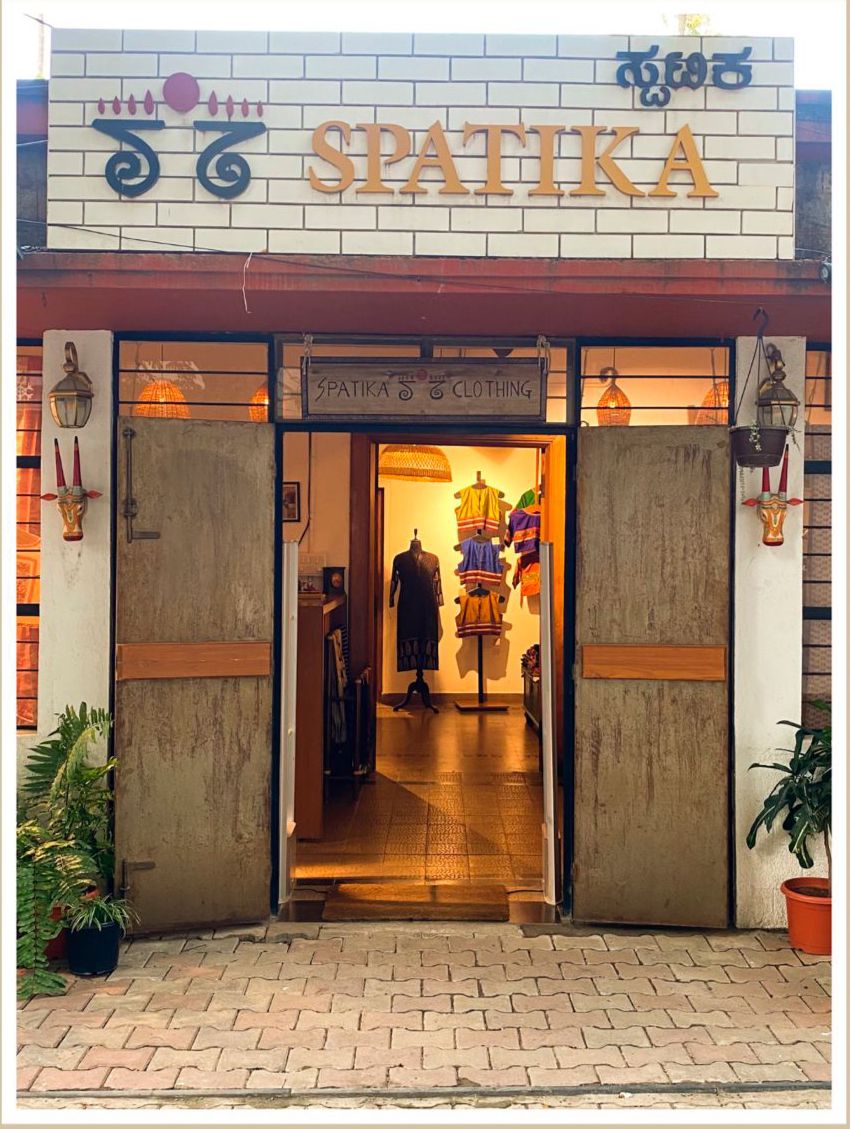 Spatika BANGALORE
Nestled in a Tranquil Avenue, in the Heart of Bangalore, The Store, situated in a 100 year old stone building off M.G. Road, resonates a Quiet Charm that makes it Perfect to Unwind as you Shop!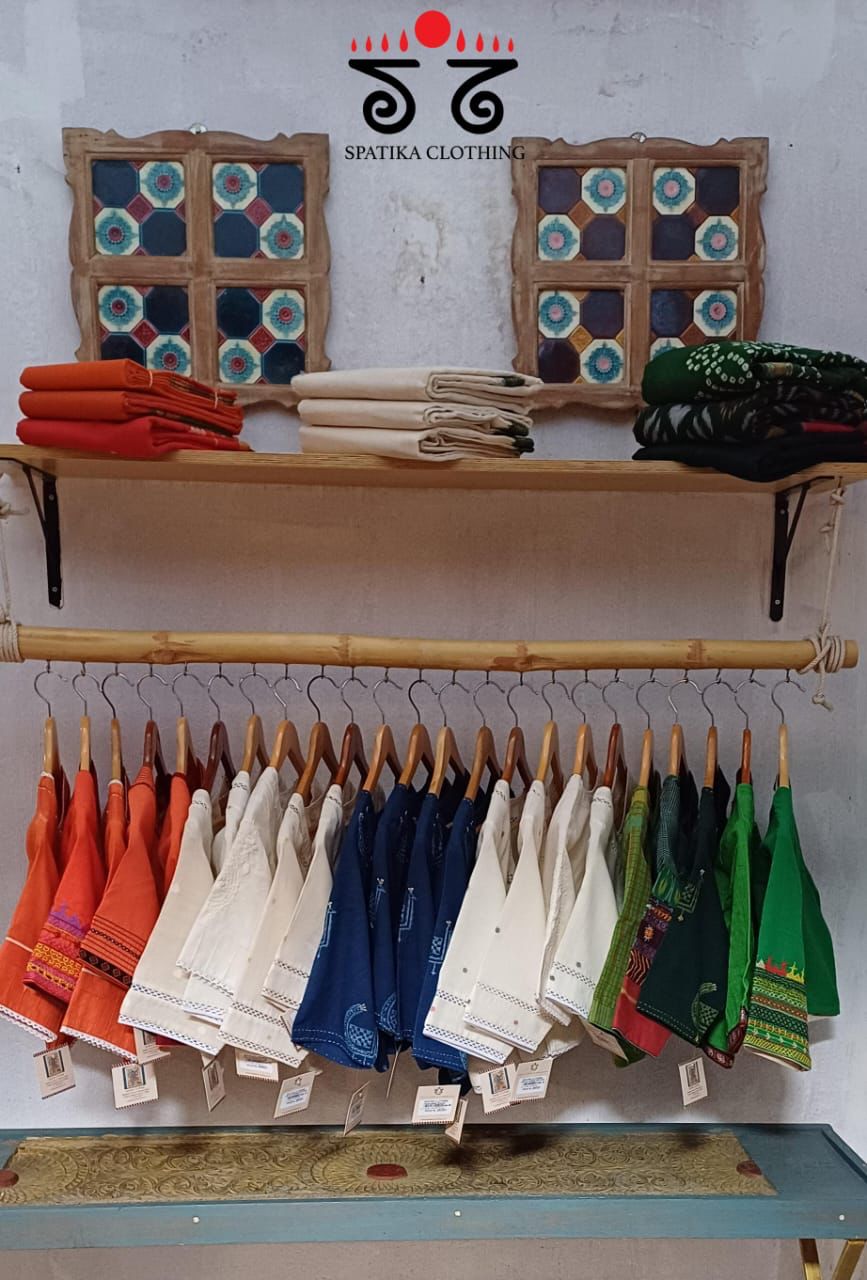 Spatika Chennai
The Design Headquarters of the Brand which also has an experience centre.
Visit on Appointment Basis.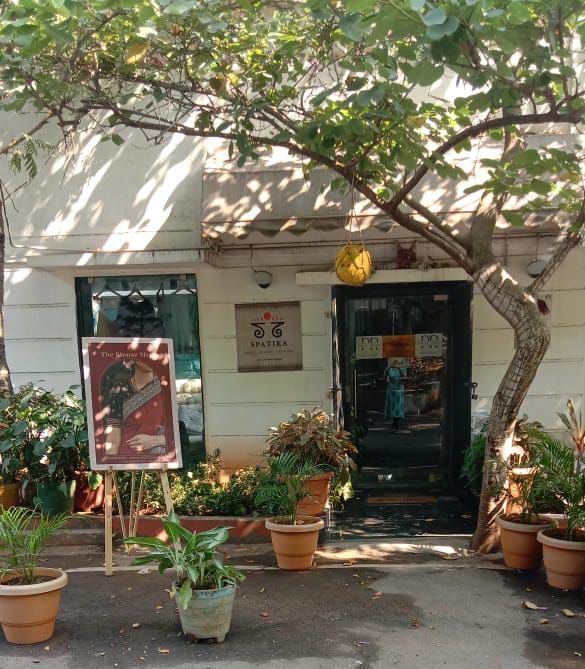 Spatika Vizag
Discover the magic of Spatika's Brand New Store in the prestigious Waltair Club at Vizag, where Sea meets the city in perfect harmony.